Our History
Rock Family Church began as a Bible study in April of 2004 with a handful of believers. Wednesday night services were held at the Embassy Suites Hotel. Just two months later, on June 6th, we officially became a church. We began to hold Sunday morning services at Mountain View Elementary with 51 in attendance at the first service. In June of 2005, we moved to 1015 Garden of the Gods Rd. In January of 2008, we moved our services into the Mr. Biggs Event Center. In January of 2012 we moved into our new home located at 4005 Lee Vance View which is located at the southeast corner of Woodmen Rd and Rangewood. On Easter of 2014, we added a second home, Palmer Park. We continue to grow, each year, and reach more people with the good news of Jesus Christ!
Why are we growing?
1. Very simply, if something is healthy, growth is a natural result.
2. Our passion is to build the Kingdom of God in Colorado Springs, not our own little "church kingdom." Our competition is the forces of evil, not the 400 other churches in the area. Each week our congregation prays for a different local church. We joyfully sow into our community and other churches and we pray that we will reap a harvest of un-churched individuals.
3. People are hungry for pure love and authentic relationships. The most common response we receive from our first time guests is, "Everyone is so warm and friendly! I can't believe it." The first time you attend we treat you as our special guest, not a visitor. The second time you attend we treat you as one of the family.
4. We have a big vision. When people hear it and see it they get excited and want to be a part of something that has significance.
Our Pastor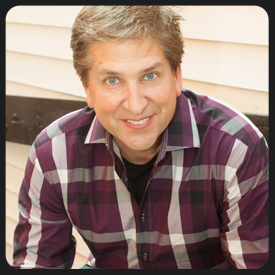 Dean began in ministry in 1981. He served as a youth and associate pastor in Dallas, Texas, for more than 13 years. He also served as youth pastor for five years in Tulsa, Oklahoma at Rhema Bible Church with a youth ministry of over 500 students. In addition to his church responsibilities in Tulsa, he also developed and taught an extensive youth ministry curriculum at Rhema.
In the summer of 2000 Dean and his family relocated to Colorado Springs which was home to Dean, a 1979 Mitchell High School Graduate. Dean Hawk Ministries and H2O Youth Source were birthed and Dean has traveled across the nation conducting Family First Conferences and speaking at various conferences, camps, retreats, and churches. He has also written and produced 16 volumes of H2O Youth Source Curriculum that is being used in thousands of churches around the world. In March of 2003 the Lord birthed within Dean the vision for Rock Family Church. Dean knew his time on the road was simply a bridge to the next adventure God had for him and he is thrilled to once again be serving in the local church.
From the Heart the Pastor
"My personal testimony is not one of great deliverance from a life of sin, but one of victory over sin. Raised in a Christian home, I was saved at the age of eight in a Methodist church pastored by my grandfather. When I was sixteen I accepted the call into ministry and was filled with the Holy Spirit shortly thereafter."
"I have been married to my beautiful wife, Kim, since 1983. Her testimony is much the same as mine. We both discovered at an early age what an awesome life in Jesus Christ was like and never wanted to give it up. Every year with Kim just keeps getting better and better. The greatest title I have ever received is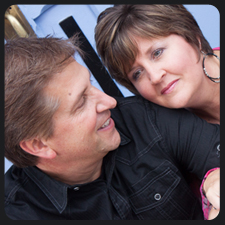 "Dad!" My three adult children, Alesha, Allyson and Preston are the love of my life. They always keep life around the Hawk nest fun and exciting!"
"It is my prayer that we will be able to minister and touch your life in the same way God has so incredibly impacted ours. Thanks for checking out Rock Family Church. I look forward to meeting you personally."
Dean Hawk, Senior Pastor